Easter at New Chapel Hill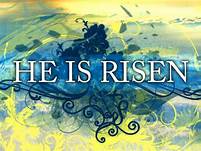 Easter Breakfast-8- 9:20am gym
Sunday School 9:30-10:30 am
During worship we have nursery care for infants through 2 years
We have Preschool Wee Worship for 3 years – Kindergartners
Children's Church for 1 and 2nd graders.
All morning we will have an Easter Photo booth for you to capture a family photo!
Security is a big deal to us!
We use Kidcheck to make sure children are safe while they are with us!
If this is your first time visiting please consider downloading kidcheck and creating a 2 minutes profile for your family. In this profile you can include adults allowed and not allowed to pick up your children, allergies, and medical concerns. This will make your child's transition to our children's services more smooth.